Our most popular Sectional Garage Door Opener
ECO 1000N Residential Sectional Garage Door Opener
ECO's 1000N Sectional Garage Door opener is expertly designed to keep you home safe. This super quiet opener is powerful, safe and reliable. Available in either chain or belt drive C-Rail to operate our Panel Lift-Safe and Insulated garage doors. Compliant with Australian and New Zealand standards, you can trust the ECO 1000N Sectional Garage Door opener to operate safely for years.
With a 160mm per second open and close speed and automatic safety obstruction sensor capability, it senses any obstructions for additional safety for your peace of mind.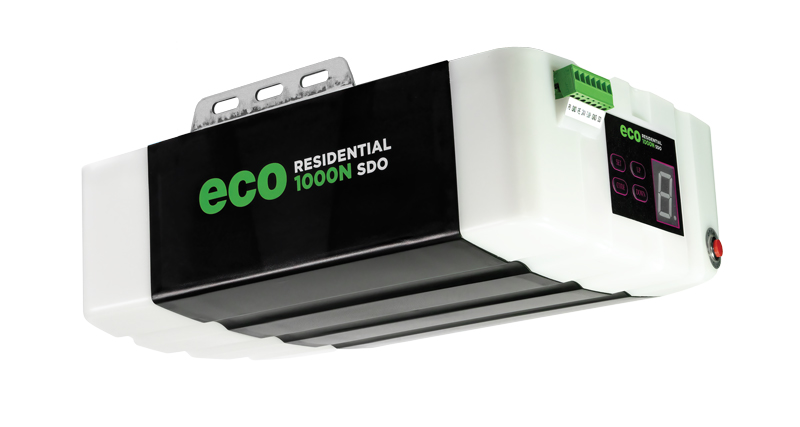 *Optional extras (sold separately)
Eco 1000N Remote handset
The ECO4 handset is supplied when you install the ECO1000N garage door opener. You can order more handsets from our online shop so everyone in your family has convenient access.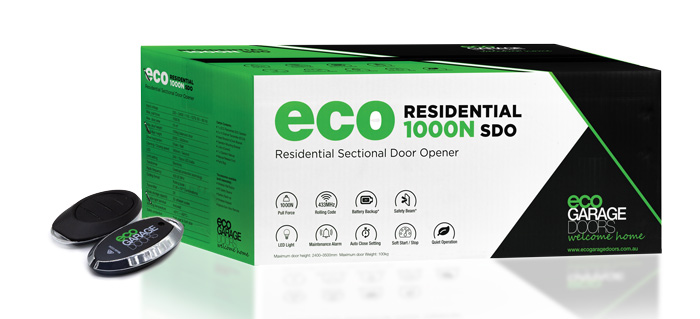 Residential Garage door accessories